High frequency probes
The high frequency testing is a growing sector thanks to the increasingly demanding applications from the automotive industry or consumer goods. Feinmetall offers a wide range of varieties for standard connectors used for frequency transmissions. We offer solutions for contacting most of the types of standardized connectors and for testing in extremely limited spaces by fine pitch probes.
Contact us for the choice of the right solution or for comparison with other manufacturers such as Ingun or PTR.
Automotive solutions
The current vehicles are equipped with many functions such as driving assistance, sensors or vision systems to help with automated driving functionalities. We offer reliable spring contact solutions for all sorts of standardized connectors such as Fakra, MATEnet, HFM, MateAX, HSD or H-MTD. Feinmetall solutions uses wobbling function and compensates manufacturing tolerances to avoid damage on the product. Signal transfer up to 14 Ghz.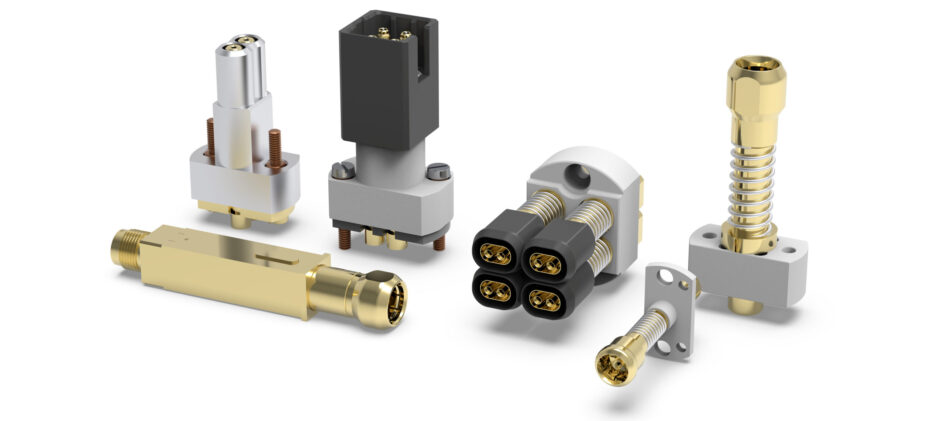 Industrial solutions
Testing across all standardized coaxial connectors is secured by the Feinmetall portfolio for industrial connectors. Usually used in testing jigs or fixtures these products are used for contacting of BMA, MMCX, SMA, SMB or QMA connectors. We can offer wobbling function, probes up to 16 Ghz or special types for limited spaces.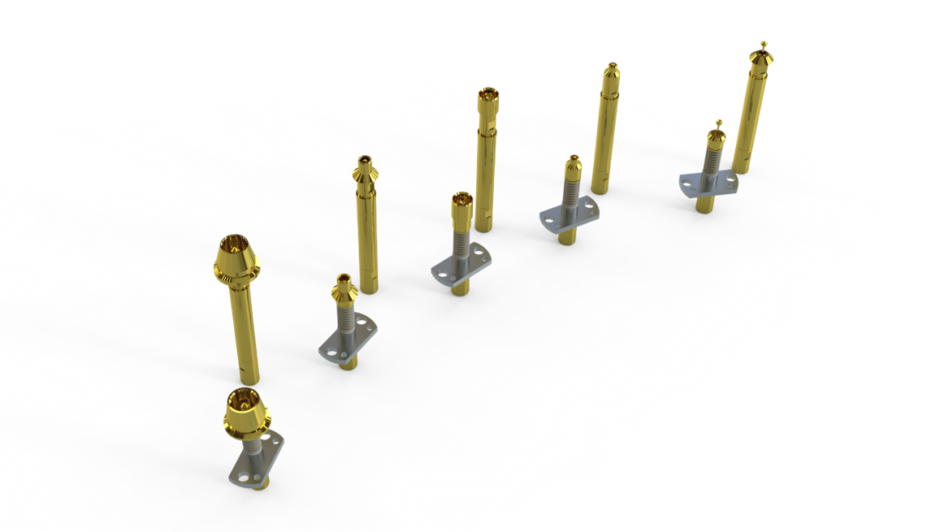 Communications solutions
Another typical example of frequency testing is the communications industry. We have solutions for contacting GSG or PCB pads or for the standardized connectors such as U.FL, HSC or SMP-M.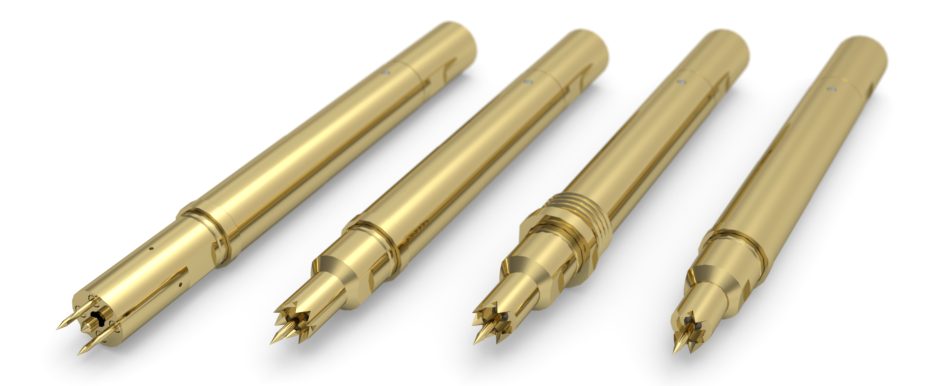 Fine pitch
The fine pitch probes category includes contacts for highly limited spaces with centers 0,15 – 1 mm. These probes are installed in block rather than in receptacles and are used for contacting and testing of chips and very high frequencies.