FCT and ICT
Unites FCT/ICT testers are dedicated for testing of PCBs or complete products. We test standard electrical parametres (voltage, currents etc.), communication protocols (LIN, CAN, Flexray etc.) parametres of LED lights and many more according to your desires. The testers are build as modular solutions using our own SW or LabView. Based on your needs we are able to scale the tester from tabletops to complex inline solutions.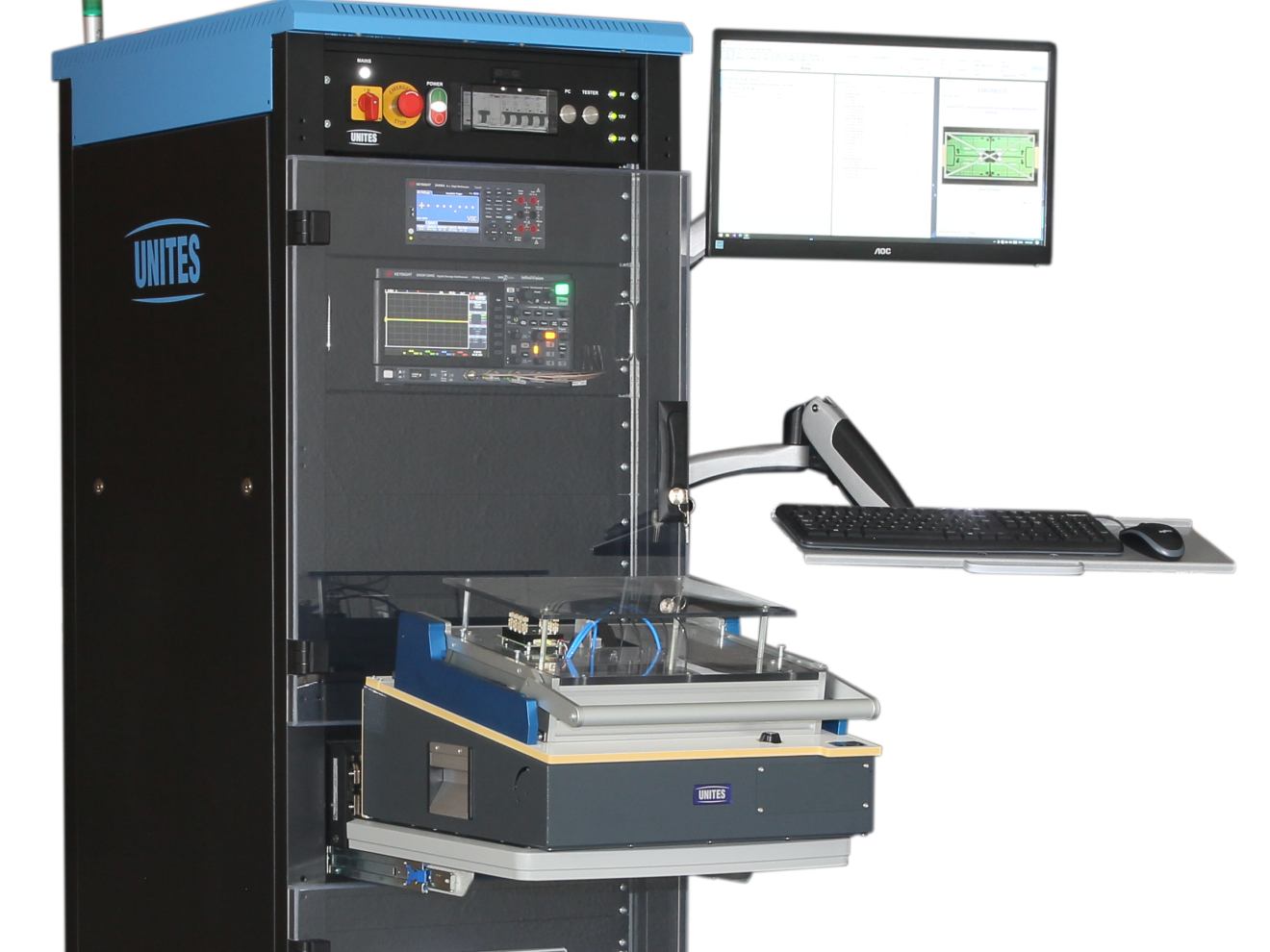 Related categories
Contact probes
Welcome in the offer of contact probes for reliable contacting of electronics by a German manufacturer Feinmetall. Fifty years of development...
Fixtures
We design and manufacture fixtures for testing of PCBs or assembled products. The offer includes manual, automatic or special fixtures (e.g....