3D measurement for semicon applications
Koh Young offers a full range of inspection machines for semicon applications. Based on the standard platform the Meister S, Meister D and Meister D+ are designated for fast and automatic measurements of mini deposit height or mini/micro components size. The typical applications are advanced packaging or wafer level operations.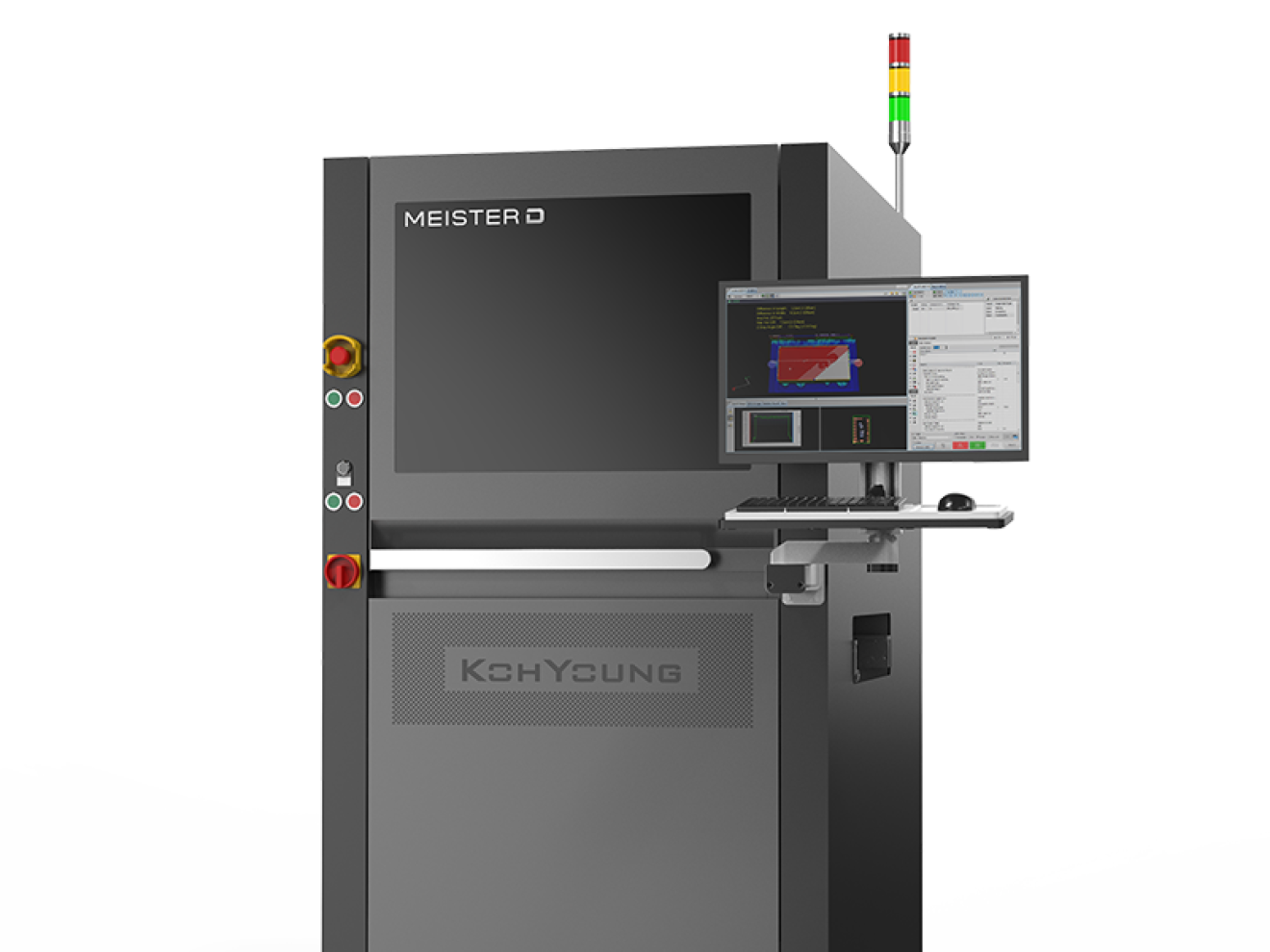 Products
Meister D/D+
True 3D Measurement for High Density Substrates, Shiny Components, and Highly Reflective Components.